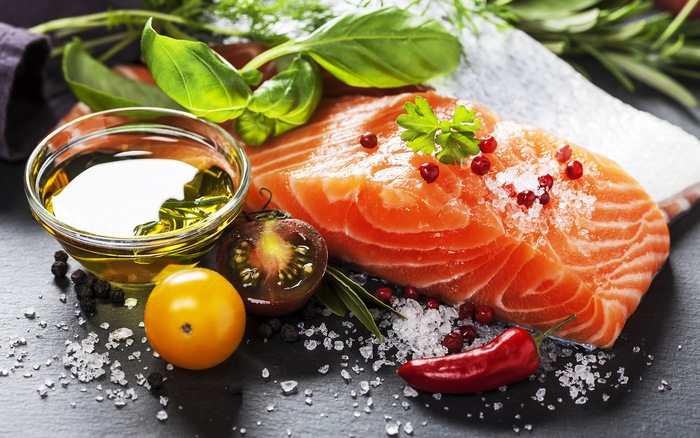 Nothing works up a hearty appetite quite like a day of fishing, especially when you fish for keeps. But if you're not quite as familiar with the stovetop as you are with the open water--or if you find yourself without a stove on vacation--what's an angler to do?
Waterfront restaurants across the country have come up with a handy solution--you provide the fish, and they'll cook it up for you!
If the idea alone is making you hungry, wait no more--in today's blog, we'll be looking at five such restaurants worth visiting this spring and summer.
Shipp's Harbour Grill - Orange Beach, Alabama - Local Dealer: Sunrise Marine
The Gulf Coast city of Orange Beach, Alabama is bright and sunny, a city whose laidback nature is reflected positively in one of its most popular restaurants. Shipp's Harbour Grill overlooks the water and effortlessly embraces everything that's great about this coastal town--including delicious food, made the way you like it. As part of the Grill's "Hook and Cook" menu option, you can bring in your catch to be cooked in one of three mouthwatering ways: Pontchartrain style (named for the famous Louisiana lake), blackened, or classically fried with buttermilk and corn flour.
Wondering where to find your dinner before coming in? Boating on the Gulf itself is easy enough (Orange Beach is right on the water!), but local adventures such as trips to Perdido Bay (where dolphins and other wildlife are known to say "hello") are worth exploring, too.
Galatoire's - New Orleans, Louisiana - Local Dealer: Bent Marine
Galatoire's embraces everything you love about New Orleans dining and the easygoing atmosphere the area's known for. The restaurant (whose feel goes from business casual to swankier formal wear after 5 pm) is one of several area spots that participate in Louisiana's "Catch and Cook" program, which encourages local fishing and gives restaurants (and their patrons) a chance to enjoy area catches in an all new way.
Scuttlebutt's - Corpus Christi, Texas - Local Dealer: Global Marine
You'll love the boat trip that takes you to Padre Island--the world's longest barrier island that just so happens to be home of Scuttlebutt's Seafood Bar & Grill. It's an escape in and of itself, one you can access by boating from the beautiful Corpus Christi Bay. With more than 200 species of fish being reported here (from Atlantic croaker to silver perch), you'll be able to catch your dinner along the way with ease. At Scuttlebutt's, they will grill, fry, or blacken your filleted catch for just $6.99 a pound. You're free to pair it with delicious sauces and signature seafood sides, too.
Fish on Fire - Orlando, Florida - Local Dealer: Dealers Choice
Orlando may be one of Florida's most popular cities... but it's also landlocked! The team at Fish on Fire don't seem to mind, though. They offer the only "cook your catch" special in the area, and will happily create delicious seafood concoctions like fish tacos or Caribbean Jerk using even your most "out-there" catches from around the area.
For fishing trips from Orlando, you can make the drive toward the east or west coast (about an hour or two hours away, respectively) or stick to the center at spots such as Ocala National Forest or even nearby Lake Apopka!
Lorelei Restaurant & Cabana Bar - Islamorada, Florida - Local Dealer: Unique Marine
Here's another delicious option for your Florida vacation--if you're willing to venture a bit further south! Lorelei Restaurant & Cabana Bar is the perfect place to cap off a day of fishing in the aptly-named "Sport Fishing Capital of the World," Islamorada, in the Florida Keys. The crystalline blue, shallow waters here make for excellent fishing opportunities against the serene natural backdrop of untouched shores and laidback island living. At Lorelei's, be sure to sit on the sand by the water to catch the sunset and sway to the live outdoor music--all while enjoying your catch, served up fresh, just the way you like it. The atmosphere here is can't-miss, the perfect addition to any Keys vacation.
You don't need to be a seasoned chef to enjoy your hand-caught catch of the day. Pull up your Robalo to one of these great spots--then kick back and relax!
After you've enjoyed a great meal, make some time to stop by our local dealer in town!