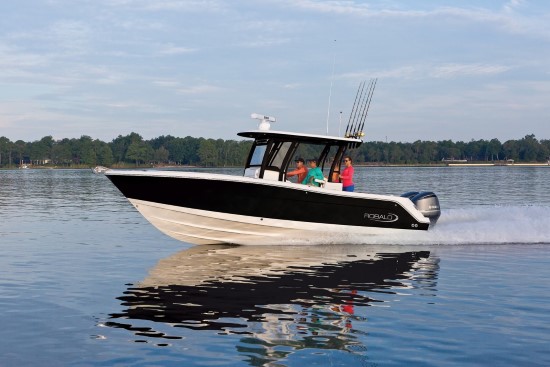 As the weather warms up, we're getting our tackle boxes and preparing to make this our best year on the water yet.
Of course, the pursuit of good fishing isn't just a personal goal for everyone – for some, it's a chance to indulge in some healthy competition, too, by way of local fishing tournaments that put your skills to the ultimate test.
If you're one such angler, we've got you covered—take a look at a few of our favorite tournament tips to keep in mind throughout the season ahead.
Do some research
Like so many good competitions, fishing tournaments are equal parts "brains" and "brawns." You need the talent and strength to contend with some of the tougher catches, as well as the insight to know where to look for them in the particular water you'll be fishing.
Does your fish dwell next to shore, or in places where it can find cover? Or is your best bet an open-water approach—the colder and deeper, the better? Only time, experience and a bit of careful research before tournament day can help you find the answer.
This is also a great time to brush up on bait, and what you may want to bring along in your tackle box. How have other folks found success fishing the same spots for the same species? Nowadays, it's easier than ever to consult with friends, family or even fellow anglers online to get the information you need.
Have a "plan B"
Of course, as important as preparation may be, you can't neglect the save-the-day power of a good "plan B." Maybe it's an alternative technique, an oddball bait (your novelty bobber, perhaps), or something else entirely—so long as it's within tournament rules. Never be afraid to try something new, especially if your current MO isn't working. You want to leave it all out on the water, after all, so if there's a chance to turn things around by doing something you've never done before… why not take it?
Fish together – and frequently, too
Here's a tip that won't be hard to follow—go fishing! Not only is it important to practice, but to practice with the friends and family you plan to fish with during your tournament. This will improve your familiarity and "flow" on the water, your ability to respond to one another's needs and better understand your own strengths and weaknesses—and besides, win or lose, this is one training method that will never be a waste of time.
We hope that these tips help you take your angling game to new heights—or should we say depths? In any case, you know that by spending time on the water and doing what you love, you've already "won" anyway—a trophy is just icing on the cake!