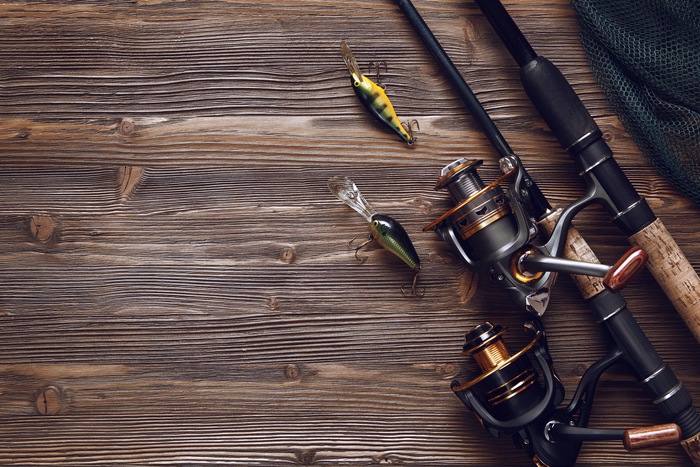 This boat show season, it's time to head back to school—to boating and fishing seminars that help you learn key tips and techniques in a hands-on way.
It's an opportunity worth taking advantage of, especially since these events are taught by industry experts (and even angling celebrities!) who you might not have the chance to talk to every day.
But just how do you make the most of your time at a clinic or seminar? We've got you covered! Read on for a few of our best tips on how to tackle your next outing with ease.
Start online
Making the most of your time at the boat show begins before you even get there! Start online on the show website. Here, you will be able to see the schedule of events, seminars and clinics you might be interested in. Jot them down (as well as where and when they take place) and check to see if any pre-registration is required, as some seminar opportunities might fill up before show day.
Jot down questions
While you're doing your online research, learn more about the person or people hosting the seminar, as well as the topic at hand, and use that information to help guide any questions you may have. If the seminar is about landing big game fish in the Florida Keys, for example, you might want to jot down questions about specific lures they recommend, or any particular problems you've encountered while struggling with a monster marlin or mahi-mahi. The better prepared you are, the more you will be able to gain from this particular seminar!
Make it a family affair
For families traveling together to boat shows, one great strategy might be to divide and conquer. There will often be seminars or workshops for kids learning how to fish, too, so be sure to carve out some time for those opportunities as well!
Get there early
Especially popular seminars might fill up quickly on the day-of, so plan to get there a little early if you want to grab a great seat. It's not all about being front-row, though—another great advantage of arriving early is getting to chat with fellow show-goers or even the seminar presenters. In this informal setting, you might be able to learn even more than you planned to.
Ask away
Now it's time to put your preparation to use. Depending on the time and structure of your seminar, there will likely be time to ask a few questions—so don't be shy! Ask away and potentially help fellow show-goers learn something new along the way.
Make connections
Did you learn something new? Still have questions, or specific interests in a presenter's field of expertise? Boat show seminars are a great place to meet people who care about the same things you do, so feel free to chat, exchange business cards and follow up on the areas that interested you most.
Pencils down! We hope that these tips help you get even more out of your seminar experience. And who knows? By continuing to hone your on-the-water craft, maybe you'll be the one teaching at the next show!