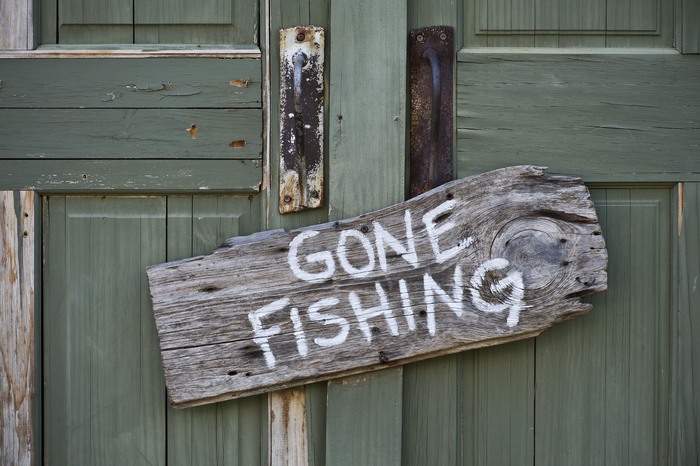 Ah, boat show season.
The quintessential cure for those cold winter days when you dream about springtime and a return to the thrill of casting a line—because even before you're back on the water, boat show weekends help you feel like you're almost there already.
Boat shows are always a good time, whether you're a seasoned boater or simply interested in the lifestyle. For anglers especially, they provide a unique array of opportunities to take advantage of—and with the heart of the show season right around the corner, we thought we would take some time to break them down. Take a look below to see our top tips for a successful outing, every time.
Do some research
Treat a boat show weekend like an excursion to your favorite theme park—it's going to be lots of fun, but it also calls for some preparation. Take a look at the online schedule and list of exhibitors to plan out what is most important to you, and to see if there are any activities that you need to pre-pay or pre-register for. One activity will prove especially intriguing to anglers… the fishing seminar!
Check out fishing seminars
Many boat shows will have some sort of on-site seminar, workshop or hands-on demo dedicated to the technique of fishing. And for good reason! Just because the weather outside may be too cold for boating, doesn't mean you should miss out on ways to hone your craft and get even better at landing a catch.
Even if these educational opportunities are off the beaten path of the main exhibition area, you will want to seek them out. These seminars give you the chance to learn the basics of fishing, if you're new at it, as well as detailed how-tos when it comes to catching specific species or fishing in unique areas. The Charlotte County Boat Show in Southwest Florida offers a great example of unique seminars, from classes on "Fishing the Flats" to "Fishing the Gulf" to ones specifically geared at catching cobia, snook, trout, mackerel and more. (Of course here, putting your newfound skills to the test is easy—just head outdoors into the marine wonderland that is South Florida!)
Invite the kids to come along
We all want to pass down our love of fishing—and your next boat show might just be the best place to do it. Hands-on activities for kids, which can be found at many shows, give the younger generation the chance to try their hand at fishing. Even if it's seemingly "simple" techniques like how to hold a rod or fish in a kiddie pool, you never know when inspiration will strike!
Visit popular fishing spots
Even if it's cold outside, why not take some time to visit popular fishing spots? Before you hit the water, you can explore the local environment or even try your hand at a new take on fishing—fly-fishing from the stream shore, or going ice-fishing on a lake that's booming come summertime!
Pick your perfect model
If you're exploring the boat show to learn more about potential models, ask yourself questions about how you will be using your "dream boat." Are you looking for a larger family-sized vessel perfect for big crews? Or do you want something that lets you get closer to the water, exploring tight shoreline nooks and crannies? Often, you'll find with Robalo, the answer is rarely ever "either or." Our boats can do it all. But by answering these questions ahead of time, the show dealer will be able to help you find a model that prioritizes the fishing style you most prefer.
Wondering where to put your new boat show know-how to the test? Check back with Robalo.com frequently to see when a show is set to take place near you. There are a lot of great ones coming up, so be sure to mark your calendar and prep for the fun ahead!