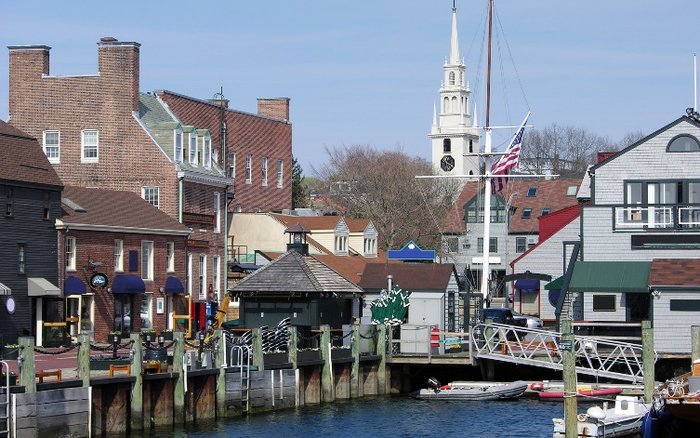 Summer may be coming to a close, but that doesn't mean you have to say "goodbye" to the boating community for the next few months! The Newport International Boat Show is on its way, and with it comes a wealth of opportunities for you to connect with other boaters, learn new skills on the water… and perhaps walk away with a great deal on a brand new Robalo of your own!
The show kicks off on September 15th at Rhode Island's Newport Harbor. In anticipation of the big event, we're looking at a few key highlights to help you plan your trip.
Learn helpful information at on-site workshops
The Newport International Boat Show is slated to be filled with the very best in boater education, as well as fun, informative workshops everyone in the family will enjoy. You can attend a workshop focused on cruising the Bahamas—for that dream vacation that's on your boating bucket list—or learn helpful how-to's and information on maritime weather. No matter what workshops you attend, you'll walk away from this year's show with a new understanding of how to enjoy your time on the water, and that's something we as boaters can always benefit from.
Get great deals from your favorite gear exhibitors
Every boater loves finding great deals on gear, accessories and toys for their time on the water. At this year's show, you will be able to browse through exhibitors showcasing everything from nautical art to coastal clothing and much, much more. If you're in need of a new pair of boat shoes or comfy linens to store below deck, this show has got exactly what you need.
Visit the Oliver Hazard Perry
The Oliver Hazard Perry is a mighty American tall ship built with modern touches—but stylistically, it preserves everything we love about our country's maritime tradition. You and your family will be able to tour the ship and learn more about the art and heritage of sailing in the process—so even if you're a devout power boater, this is an opportunity to get to know another side of the on-the-water experience.
Rhode Island diversions
Of course, one of the best features of the show has to be the city it takes place in. Newport is world-renowned for its boating culture, quaint coastal style, and array of beautiful homes and landscapes to see. Don't leave the show without getting on the water and cruising past Newport's characteristic coastline, and be sure to stroll through some of the city's most famous spots—such as Bellevue Avenue, where you'll be able to see stunning 20th century mansions, or Bowen's Wharf, a popular shopping and dining destination. When you're in town for the boat show, you can be sure that your time off the water is just as enjoyable as your time on it.
Robalo will be at the show with local dealer Don's Marine, so be sure to stop by and check out our newest models. We hope to see you soon!