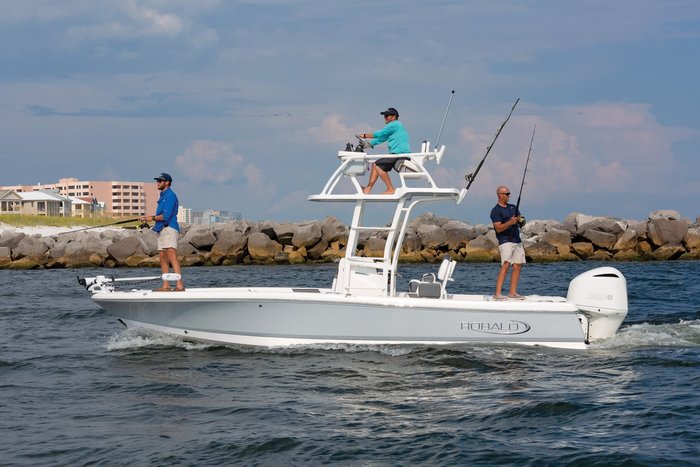 The weather's warm, lures are out, and our favorite fishing holes are abuzz with activity. It's official—the summer fishing season has begun! And we've got you covered with a few easy ways to enjoy the months ahead. Just read on.
Bring a friend along for the ride
Fishing can be an incredibly reflective activity—it's amazing what creative ideas and solutions come to us on the water, even when we think we're just there to catch some fish. But fishing can also be a great social activity, too, so why not celebrate the summer season by bringing out friends and family for the ride? Many states offer free fishing days on select summer weekends (California has one coming up on Saturday, July 6th, for example), when you can fish for free without a license. Check with your state's fish and wildlife agency to see if one is being offered in your area, and to learn more about different regulations and species information for your next adventure—this is a helpful resource for anglers everywhere!
So, who will you bring? The more the merrier! Call your friends, family members, neighbors, even your dog (though of course, she gets to fish for free all year long). This is a great time to share your love of fishing with someone you care about.
Cruise out of your comfort zone
Mix things up and cruise out of your comfort zone to discover a new adventure! Head offshore for a chance at big game success, or try your hand at flats fishing to get even closer to the water.
Try a new technique
In the spirit of trying new things, mix up your technique, too! We all have our tried-and-true tricks for success—and while these are certainly something to be proud of, there's always room to try something new. The new, flashy lures you heard about? The weird trick your friend recommends for landing mahi? This summer, say "why not?" and try it all.
Deck out your Robalo
In celebration of everything you love about the water, make it your home-away-from-home and deck out your Robalo. Bring aboard some comfy throws and pillows for laidback relaxation between catches, on-board games and water toys, and an extra set of dry towels for backup on those breezy days at sea.
Unwind
If you're already used to the fast-paced world of sportfishing, why not take some time to unwind and take a break on the water? Whether you opt to idle by the lake and enjoy a leisurely pace there, or take it slow by the coast and soak in the sea breeze and gentle swells, this is a great opportunity to start your summer with some quality time on the water—and to reflect on what you love about it!
Fish for dinner
Fishing for dinner is a great way to make the most of your time on the water! It makes your catch even more rewarding, and is a surefire way to simplify the problem of "what do we have for dinner?" once you are back on dry land. Grilled to perfection with a fresh tropical marinade, there's nothing better after a long day out.
Take a sunrise-to-sunset trip
If you want to maximize your time on the water, try the ultimate sunrise-to-sunset trip. Certain places, especially island destinations or peninsulas like South Florida's, are perfect for cruising on both the east and west coast in one day. The result? Choice fishing in a variety of exciting locales, and the opportunity to soak in a beautiful sunrise and sunset to begin and end your day. It's a thoroughly enjoyable experience you're sure to remember once you head back to shore.
Make a summer bucket list
Why not make a summer bucket list? Make it a solo list or a collection of must-do destinations with friends and family—include places you want to visit, fish you want to catch and seafood you want to try, and check items off as you enjoy even more seasonal adventures.
This summer and all year long, your Robalo serves as the center of fishing fun, laughter and lots of memories with the people you love most! We hope you enjoy your time on the water to the fullest.