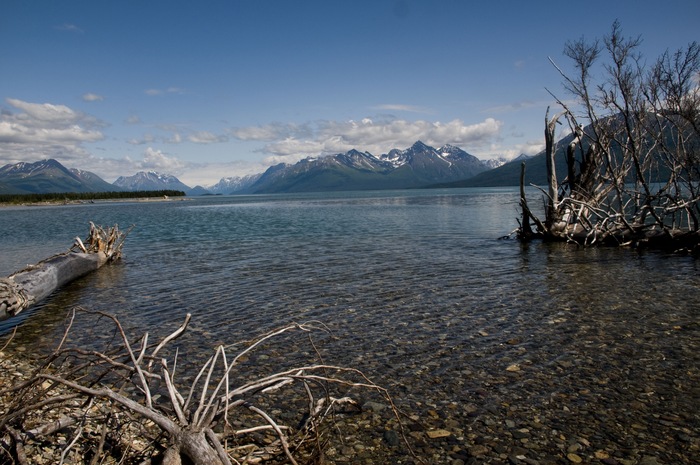 Since we were kids, the setting sun has served as a signal: time to wrap up the fun and head indoors. But what if the sun never set?
It might sound too good to be true for those who can't get enough of fishing, boating or enjoying the great outdoors. But in the far north reaches of Alaska, and all around the Arctic Circle, it's an annual reality—a sure sign of summer's hold on the coolest part of the globe.
Read on as we explore the phenomenon known as "Midnight Sun," as well as some of the choice ways to explore it on the water!
Inside the Midnight Sun
Few folks crave that return to warmth and sunshine quite like those up in Alaska and other far-north destinations, where winters are long, cold and dark (and in certain spots, the sun never even rises). So an equally "never-ending" summer seems like the perfect antidote!
The Midnight Sun is more likely to occur the farther north you travel. In some destinations featured today, the sun never goes down for much of the summer. In others, the sun may set right before midnight…but it's just a few hours to go until it's right back up again.
So—what's life like under the Midnight Sun? Perhaps surprisingly, not much different than other days. Locals naturally have to continue with work and other commitments, and will often use black-out curtains to help foster sleep even when it's bright and sunny outdoors. Of course, many might also use the extra light to catch up on some yardwork, take a walk… or maybe even venture out for a midnight fishing adventure.
If you're visiting Alaska this summer, pack your rods and put the latter on your itinerary! Here, fishing is fun around the clock.
Where to go
With so many beautiful waterways to explore in Alaska, it can be hard to narrow down your options—and sometimes, all you'll want to do is kick back, dangle your feet by the water and marvel at the sunlight that's beaming down irrespective of the hands on the clock.
Of course, if you crave adventure, here are a few destinations worth considering:
Lake Clark: Known for its enchanting alpine beauty, Lake Clark is one of Alaska's most beloved getaways—especially for boaters, since it's one of the few waterways that offers power boat access! The salmon runs of July and August are especially worth enjoying, during which times you'll still be able to enjoy unbeatably long days. In June, you can land catches like Arctic grayling, lake trout, burbot and more, under a sun that doesn't set until right before midnight. You'll appreciate that extra time on the water—the park stays open 24/7, too, giving you the chance to soak in views of the pristine, powder-blue water running along the rich green forest foliage. All of this, against a stunning mountain backdrop. For seeing nature in an all-new light, Lake Clark—also known as the "Epitome of Alaska"—is tough to beat.
Selawik Lake: Selawik Lake is a sheefishing dream, and one of the unique places where the sun truly doesn't set—not until July! 24 hours of golden light means that you can spend more time perfecting your sheefishing game, or angling for finds like Arctic char and whitefish, too. To find that famous sheefish (the lake's most popular resident), opt for bold lures that will really drum up some attention deep underwater. Landing a 50-pounder (not an uncommon feat!) will be the icing on top of an already-thrilling adventure.

Fairbanks: From this famous Alaskan city, you can spot beautifully-lit midnight views of the Tanana River (it's called "Fairbanks" for a reason, after all!). But at this spot, water views are just half the experience. Continue the fun on land by taking part in such time-honored traditions as the Midnight Sun Baseball Game or the Midnight Sun Festival.
Tips for travel
A final tip before your Alaskan adventure? Make time for rest! It can be an odd sensation to spend time in a place where the sun doesn't set, and you don't have those natural cues for sleep and relaxation. Your hotel room will likely have black-out shades to help you get to sleep at night, but it can't hurt to pack a sleep mask as well.
And finally, when you embark on those exciting midnight excursions, ensure that you're well-rested—maybe even take a nap during the daytime—so you can truly enjoy the experience.
Have you ever spent time under the Midnight Sun in Alaska? Let us know! In our book, for those who want to squeeze every last drop of sunlight from their summer vacation, there's no better time to go.