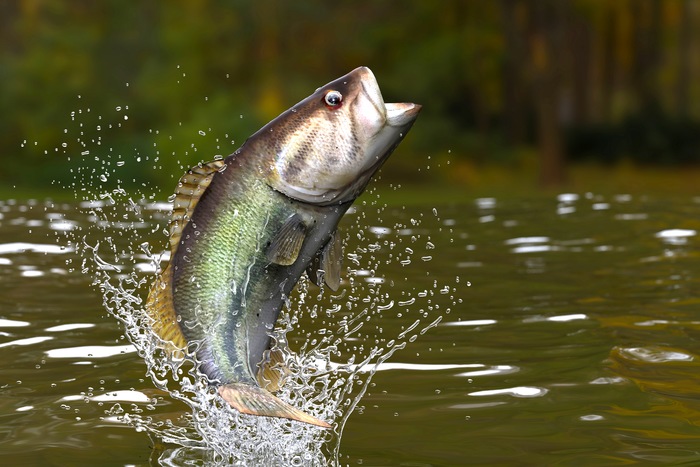 If your dream summer destination is a lake getaway with lots of sun, splashing around and fishing, you're in luck—the weather is warm and the largemouth are biting!
The largemouth bass is one of the most popular catches come summertime, and it's easy to see why. Not only is this whopper of a fish a true thrill to catch, but it can be found in freshwater spots all across the country—so it's had the opportunity to build up quite a following.
Fortunately, that means there are plenty of tried-and-true tips and tricks on how to catch this classic fish! Just read on to see five of our go-to tips for successful largemouth fishing from your Robalo.
Timing is everything
Once spring turnover and spawning have happened, and summer's here to stick around, you can count on more predictable bass habits. At this time of year, for example, they like to head into the depths to enjoy the coldest water possible—however, if you're an early riser, you may want to start closer to shore and work your way up the depths. This is because bass may start feeding in the shaded shallow areas around dawn, especially during the beginning of summer, before camping out in the cool center depths later on.
Know your lake
Knowing your lake can help you make the best decisions for your largemouth strategy. For example, in reservoirs, you will often find largemouth bass hanging out around ledges and drop-offs to deeper water—in lakes with lots of natural vegetation, on the other hand, you can't go wrong by checking out shady spots of cover first. It's also worth knowing the history of the reservoir you're fishing—does it cover what used to be a land with uneven terrain or unique natural formations? If so, there may cooler pockets of water where the water is deeper. These make for excellent spots to sink your line!
How's the weather?
As all anglers learn over time, the weather can inform everything about your fishing experience—from the best lures and tactics to your likelihood of success. When it comes to fishing for largemouth bass, remember this simple weather rule of thumb—the hotter and sunnier the day is, the deeper you'll find your bass. When weather is a little cloudier, or during periods after rain, you may have some luck sticking closer to the shore vegetation, docks and other cover.
The best largemouth lures
Because the bass' behavior will change with the day's conditions, so too should your approach. When it's a rainy or cloudy day, you can get away with topwater lures that strike by the surface—but for traditional largemouth luck, you'll want to use a Carolina rig that drags across the bottom. Its unique setup ensures that the bass below won't be disturbed by the weight, making it more likely that you'll cruise away with a catch.
Beyond bass
If you spot smaller sunfish, catfish, yellow perch and similar species in the vicinity, it may mean that hungry largemouth bass are not too far off—and vice a versa! By knowing what the largemouths like to eat, you can be more confident about where they're likely to be hanging out on any given day.
We hope that these tips help you enjoy your largemouth adventures to the fullest! Be sure to share your own tips for largemouth luck in the comments below.