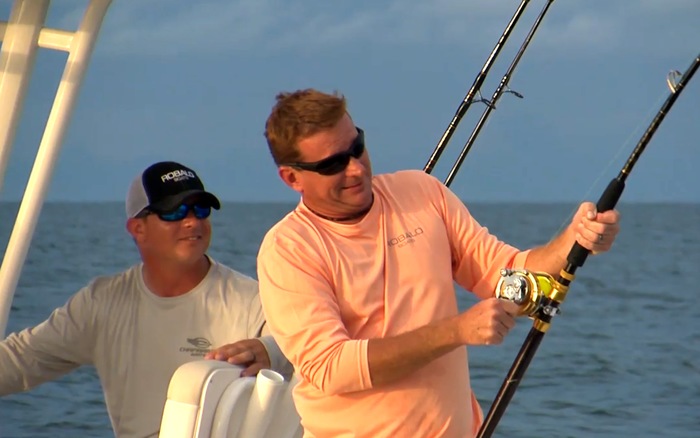 Every kind of angler loves the water—but when it comes to the spots where they do the best fishing, specifics can differ from person to person.
Wondering what's your ideal fishing spot? We've got a few selections in today's blog—take a look and pick one that appeals to you!
For those who savor the quiet nature of fishing…
For those days when you want to soak in the scenery and the quiet beauty of your surroundings, you can't go wrong with a fishing trip at your nearest pond or small lake. You'll be able to hear the birds and listen for quiet splashes in the water, all way seeing the sky and pondside foliage reflecting in the water at the end of your line.
One of our favorite such places has to be Massachusetts' Walden Pond, a tranquil escape from the hustle and bustle of busier spaces (but still just a quick drive away from the heart of Concord). In addition to the vividly colored trees surrounding the lake (which transition from vibrant greens to rich autumn oranges and reds during the fall), there's a lot to be caught in the waters themselves—rainbow trout, brown bullhead, and chain pickerel among them.
For social anglers…
Sometimes, you just want to get out on the water and enjoy a fun day with friends or family. Fishing is one of the best bonding activities, and can easily serve as the backdrop to many a great family memory—so we definitely get social fishing!
You might be looking for the best place to do it—not only the perfect spot to bring friends, but to make new fishing buddies, too. One great location is South Florida's Intracoastal Waterway, a famous waterway that winds its way past luxurious homes, shady mangroves, and plenty of likeminded boaters enjoying the same trip as you. You can make your way from natural passages to lively waterfront stops and back again, all while reveling in the social, friendly atmosphere of the waterway.
For those who love a challenge...
If you've done it all and want to fish in a spot that's sure to challenge you, go to an extreme destination! Sport fishing far off the Florida Keys is a classically exciting adventure, where you'll be able to put your skills to the test and try for big catches. For a true challenge that might sound easy to the inexperienced angler, you might also consider shallow fishing from a platform for a test of your reaction time and stealth in the water. Head to Exuma in the Bahamas for a chance to fish in clear, shallow water (and keep an eye out for those cuddly pigs the area is famous for!).
We hope that today's blog helps you find the perfect fishing destination for your unique on-the-water style. No matter where you live, you're likely not far from a pond, lake, ocean or river near you just waiting to be explored—you just need to go out and find it!