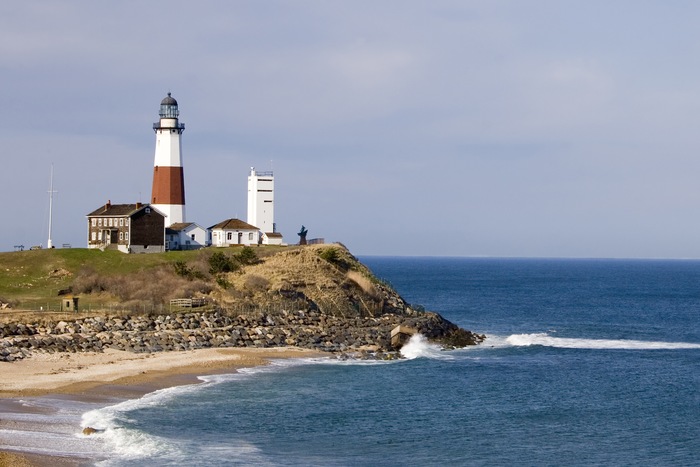 New York may be known best for the Big Apple, but head east out of the city and you'll discover an enchanting coastal escape that's just as worthy of a weekend getaway. Just be sure to have your Robalo in tow—there's lots of fishing to be enjoyed here!
Long Island is an angler's dream destination, where you're never too far from a new beach or body of water to explore—plus, as an experience shaped by the ever-changing surf, no two fishing trips will ever be the same.
Read on as we take a virtual Robalo tour around some of the island's most beloved fishing and cruising spots.
Cold Spring Harbor
Settled in a picturesque setting, among verdant hills and classic colonial-style facades, Cold Spring Harbor offers visitors a visual treat before they ever hit the water. Once they do, of course, they are able to experience some of the best boating and fishing that Long Island has to offer. From this popular spot, you can travel out to Oyster Bay—at this time of year, a choice destination for fluke, winter flounder, weakfish, black fish and striped bass. As we progress into the summer, porgies, bluefish and seabass will make an appearance, too, making for even more enjoyable fishing adventures.
After exploring Oyster Bay and its surroundings, the offshore expanse of the Long Island Sound awaits. Maybe you're dreaming about visiting the nearby Connecticut coast, laden in New England charm—or maybe you're just excited to spot even bigger species like yellowfin tuna and even mako sharks, who both enter their peak season in June.
Fire Island
Fire Island is a dreamy summer getaway, on land and off—but for boaters, it offers something truly special by way of choice coastal views and plenty of chances to catch bluefish, fluke, striped bass and many more. The Great South Bay, as well as the stretch of Atlantic Ocean south of Fire Island, also serves as home to artificial reefs which provide especially abundant fishing opportunities.
Montauk
One of Long Island's most iconic sights has to be Montauk Point, whose craggy peak and familiar light jut over the lively swells below. It's a popular spot to kick back, relax and reflect on breathtaking ocean views—but for anglers, it also serves as a top spot to go surf fishing! Once you're back on the water, you can try for inshore catches like fluke, flounder, blackfish and more—while the offshore expanse offers up shark, marlin, tuna and other impressive species.
We hope you've enjoyed this virtual tour of Long Island's premier angling go-tos—of course, nothing beats the real thing. Head up on your next fishing getaway and be sure to stop by Robalo dealer Great Bay Marine, located by the Great South Bay, for information on the latest models and tips on enjoying your time on the island to the fullest!