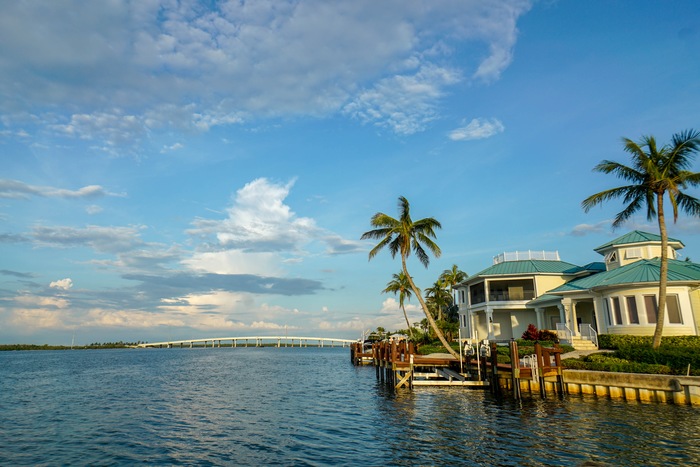 Fresh seafood, sunshine and some of the country's best fishing digs? Count us in! The Marco Island Seafood and Music Festival is an exciting (and delicious) way to kick off the spring season.
Cruise in on your Robalo and try your hand at Gulf Coast fishing, then head to shore and see how local chefs cook up their own fresh catches! Read on as we share a few key highlights to enjoy when the party kicks off, March 22nd.
What's on the menu?
When it comes to seafood, the Sunshine State highlights fresh seafood flavors in casual dinners and laidback fish fry-ups--and when you're dining oceanside, the serene Florida sea breeze makes those dinners taste even better.
Throughout the Marco Island fest, you will find nods to that tasty tradition, with menu picks ranging from zesty Floribbean catches to shrimp boils and classic po' boys inspired by the Cajun culture of Florida's Gulf Coast neighbors. From classic dishes to exciting new spins on seafood, you might just find a new recipe you love! Dig into inspiration for flavor-fying your next fresh catch.
Sway to the sea breeze—and some breezy music, too
In addition to the breezy, easygoing air that wafts in from the water, live music will provide the perfect backdrop to your time in the sun. Grab a snack and a spot in the grass as you enjoy tunes from Disco Inferno, The Landsharks, One Night Rodeo and more.
Of course, you might want to whip up a playlist for time on the water, too! Whether you fish best with breezy calypso or classic yacht-rock hits, there is a lot to see and do from the comfort of your Robalo…
Fishing Marco Island and beyond
Any great on-the-water adventure in Marco Island starts at one of the island's choice marinas, including Pelican Pier, Walker's Hideaway and the Marco Island Marina. Wherever you begin, you're sure to enjoy a truly memorable marine excursion. Head due west and try for prized Gulf Coast catches like tarpon, kingfish, cobia and, of course, gag grouper—against the backdrop of the region's soft, white-sand beaches and serene waters, an afternoon excursion promises some seriously good fishing.
Or take some time off and just enjoy the view. Passengers will enjoy lounging by the bow as you make your way past intriguing sites like Cape Romano and its famous Dome Homes, which jut out from the dreamy blue horizon in oddball Floridian flair. Of course, some of the greatest vistas await where there's no manmade interference at all. The Marco Island region is known for striking sky-blue waters, reminiscent of your favorite Caribbean destinations, and lush shorelines throughout. You can even hop onto a kayak and fish as you paddle through the Ten Thousand Islands, where a maze of vibrant mangrove clusters colors your journey in natural charm.
As we cruise into spring, switch from winter coats and snow boots to t-shirts and flip-flops—on Florida's Gulf Coast, it's easy to indulge in some much-needed island time. We hope you enjoy your time at this year's festival!